Phytocannabinoid-Rich Hemp Extract, Curcuminoids, Polysorbate Emulsifiers, Medium Chain Triglycerides, Beta Caryophyllene, Bovine-Derived Gelatin, Glycerin, Sorbitol and Water.
Part of what we love about Joy Organics is that real people are the reason for everything we do. An excellent example is our CBD Softgels with Curcumin. Joy's own experience with joint discomfort led to the inclusion of curcumin in this special softgel formulation. Curcumin is a compound found in turmeric that has been used for thousands of years to maintain healthy joint function.
In addition to curcumin, our softgels include broad spectrum hemp oil. This oil is packed full of the naturally occurring compounds in the hemp plant, including minor cannabinoids and terpenes. These compounds work together to produce even more beneficial effects in what's known as the entourage effect.
As with all of our CBD products, you don't have to worry about feeling high after taking one of our softgels. This is because we source our CBD from hemp plants, which contain negligible amounts of THC, the chemical in marijuana that causes intoxication. As an extra precaution, we remove even these trace amounts of THC.
To make these ingredients work best for you, we use proprietary nanoemulsion technology to make sure the particles in our softgels are much smaller than the industry standard. What does this mean? Our softgels are at least 200% more bioavailable, or absorbable, than an oil-based product. When you take one of our softgels, it will enter your bloodstream and get to work much faster than other CBD brands. At Joy Organics, we truly work hard to deliver the best possible product to our customers!
Servings
30 servings per bottle.
Product Life
18-month shelf stable.
Benefits
Manufactured in USA.
Premium grade.
Nanoemulsion technology.
Broad spectrum.
Quick absorption.
Microbial Analysis
Total Aerobic Count <2,000 cfu/g.
Total Yeast and Mold <200 cfu/g.
E. Coli = Negative.
Salmonella = Negative.
Contaminant Analysis
Heavy Metals: Not Detected (ND).
Lead: ND.
Arsenic: ND.
Residual Solvents: ND.
THE JOY ORGANICS PHILOSOPHY
The World's Best THC-Free Hemp-Based Products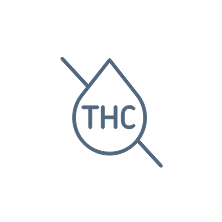 1. Zero THC
According to a study by the University of Pennsylvania, nearly 70% of CBD extracts sold online are mislabeled. You don't have to worry about unwanted THC showing up in Joy Organics CBD — our lab reports show no detectable THC.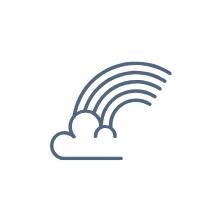 2. Broad Spectrum
CBD quality is about more than just purity and labeling. Our products contain many of the cannabinoids and terpenes present in the hemp plant, so you get the synergistic impact — or entourage effect — of these compounds working together.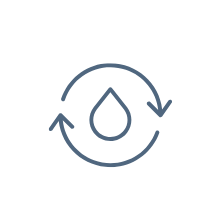 3. Consistency
All of our hemp oil is created using the same extraction process in the same facility, which creates consistency. This ensures that you will receive a product that's always reliable and effective.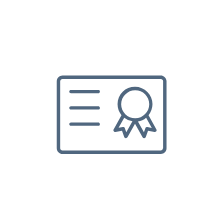 4. Premium Grade
Our products are considered premium grade because they are manufactured using the highest standards. We offer CBD products of the highest purity with no binders, fillers, excipients, dyes or unknown substances.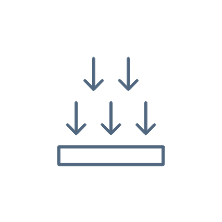 5. High Absorption
Our water-soluble softgels are 2x more absorbable than a standard tincture oil. You'd have to take 2x more of our competitors' oil-based products to enjoy the same fast and efficient absorption provided by our water-soluble softgels.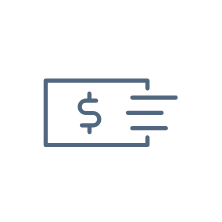 6. Money-Back Guarantee
We stand behind our products 100%. Enjoy peace of mind with a 30-day money-back guarantee on any of our products. Should there be a problem, just let us know and you will always be supported.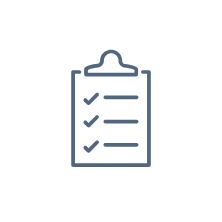 7. Every Batch Is Tested
Our standards are rigorous and thorough. We test every single batch of our hemp oil through a third-party lab to ensure that the products you receive are the highest quality available, without pesticides or THC.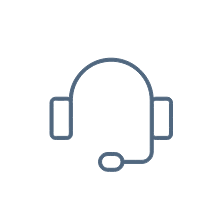 8. Customer Support
With so many CBD companies and products quickly appearing, the customer support experience sometimes suffers. That's not the case with Joy Organics. We always provide world-class customer support.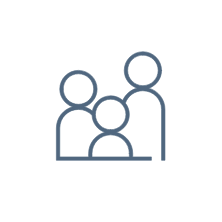 9. Family Founded
At Joy Organics, quality is a family affair; our company is owned and managed by Joy's family. We stand behind our products and reputation with something more than professional pride — this company is truly a labor of love, and it shows in every moment of your shopping experience.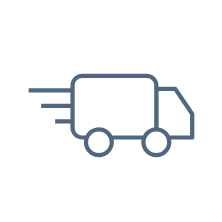 10. Free Shipping on $50+ orders
Your time is valuable and your shopping experience is important. We offer free shipping on all orders over $50. If your order is under $50, we charge $5 for shipping and handling anywhere in the USA.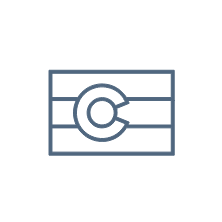 11. USA-Grown Hemp
We hold ourselves to rigorous farming standards — it's not necessarily cheaper or easier, but it's what's right. All of our phytocannabinoid-rich hemp is grown under strict guidelines in U.S. soil.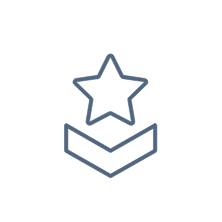 12. Safety Is a Priority
Every part of our process, from our superior hemp farming to our third-party testing, is done to ensure a safe product. We know firsthand that not every company is reliable, so we want to provide you with an experience that you can trust.